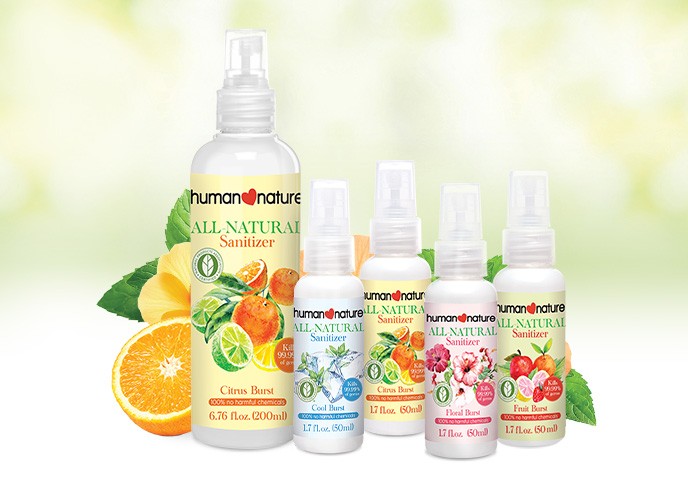 Not tested on animals and free from animal-derived ingredients

All Natural Spray Sanitizer
100% Natural | Triclosan-free
Delight in a spritz of freshness as you bid bacteria goodbye with our All Natural Sanitizer! Clinically proven to kill 99.99% of germs*, this triclosan-free formula keeps your hands clean and protected.
Available in sweet Floral Burst, mellow Fruit Burst, icy Cool Burst and tangy Citrus Burst scents (200ml available in Citrus Burst only).
The Natural Seal certifies compliance with the Natural Products Association Standard for Personal Care Products. All sanitizers are NPA certified.
Did You Know? Studies show long-term exposure to some ingredients in antibacterial products, including triclosan, "could pose health risks, such as bacterial resistance or hormonal effects," according to the FDA. Triclosan can potentially affect metabolism and cause weight gain or loss**
*Test based on in-vitro analysis conducted by a third party laboratory.
**CNN.com and TheAtlantic.com