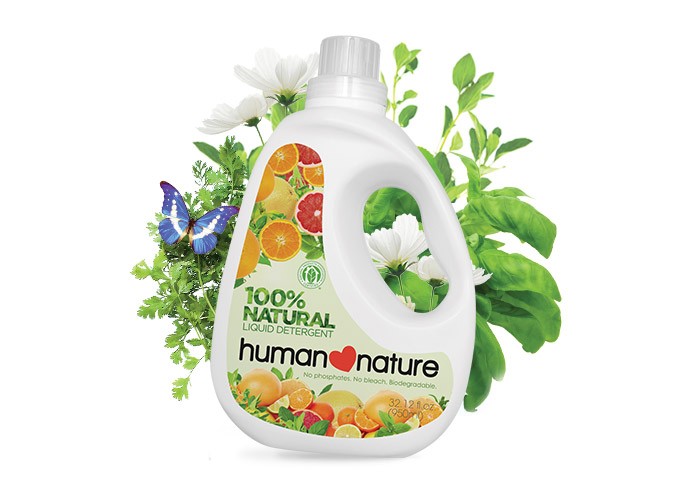 Not tested on animals and free from animal-derived ingredients

100% Natural
Human Nature's natural detergent is non-drying on hands, biodegradable and 100% free from harmful chemicals, keeping you and our seas happy. It also leaves your clothes smelling clean and fresh with no harsh chemical residue or fabric stiffness. No need for fabric conditioners. Tough on dirt, gentle on the earth!
- No phosphates
- No chlorine
- No bleach
- No dyes
- No enzymes
- No petroleum
- No synthetic fragrance
- No optical brighteners
- No harmful chemicals
- No compromise
Available in Citrus scent
Did You Know? Our plant-based formulation cuts rinsing time in half. A medium-sized load of laundry using commercial detergents needs 24 kWh of electricity and 1.6 cubic meters of water. In contrast, one medium-sized load of laundry using our Liquid Detergent needs 18kWh of electricity and 1.1 cubic meters of water.
Dermatologist-tested as non-irritating and safe